2015 was the year I started reading seriously again.
I have always loved reading when I was little, but when high school and university got in my way my reads consisted mostly of reading assignments. During Fall 2014 I read some books just for pleasure, I wasn't consistent anyway. Then let's fast forward to Fall 2015. That's when my inner fire pushing me to read more and love books came back into my life. I started reading seriously at the end of September and I managed to read
42 books in three months
. I personally think that is quite a good sign. That's when I actually got involved in Goodreads for real. I got an account before but I rarely used it. It made me excited to
read
, you know? I wanted to do it and I couldn't avoid it. Here's my 2015 on Goodreads review if you are interested.
Let's see what 2015 had in store fro me.
Number Of Books You Read: 44

Genre You Read The Most From: Fantasy / YA
1. Best Book You Read In 2015?
The Night Circus
was by far my most favorite book of 2015. It was fantastic in so many ways, the writing, the plot line, the characters. I was in love from the beginning till the end.
2. Book You Were Excited About & Thought You Were Going To Love More But Didn't?
I was so excited to read this. The blurb sounded good and I couldn't wait to start reading it. Dreaming In Cuban was a nightmare to read. I kept reading because I wanted to finish it, not because I was actually enjoying it. I was dreading reading time and that's when you know a book is bad. The story actually seemed interesting, but it wasn't just my cup of tea and I can't help but not recommend it.
3. Most surprising (in a good way or bad way) book you read?
I heard great things about this from a booktuber I really admire and look up to (her taste in books is phenomenal and she has read so many and not the ones everyone keeps reading on the web). The Book Of Strange New Things didn't sound like something I actually liked to read about. The plot summary described something so distant from my usual choices and I wasn't sure I could manage to read even just a few chapters. However, I ended up enjoying it so much more than I thought I would. The story wasn't bland and it kept me on my toes even if I didn't felt a deep connection to it. The characters were brilliant and interesting in so many ways. I actually kinda loved it, you know?
4. Book You "Pushed" The Most People To Read (And They Did)?
I don't know how many people I was pushed to read this book, but I couldn't stop recommending it. I analysed it in one of my classes, I did homework on it, I lend it to a friend, I wanted to gift it to everyone I knew, is it enough? I loved
The Opposite of Loneliness
and I also feel so connected to Marina Keegan herself. It was
that
good.
5. Best series you started in 2015? Best Sequel of 2015? Best Series Ender of 2015?
I WANT THE NEXT ONE ALREADY.
This is what a sequel / second book in a series should be. Better than the first one and so so good.
This the fifth book in The Unearthly series and this ending is everything I was hoping for and more.
6. Favorite new author you discovered in 2015?
I know I know, I should have read something by her at this point, BUT I haven't. don't hate/judge/kill me. Anyway I loved Rainbow Rowell's story "Midnights" in The True Love Gave To Me anthology. It was perfect and I can't wait to read other books by her in 2016.
7. Best book from a genre you don't typically read/was out of your comfort zone?
I don't usually end reading this kind of book, but a booktuber (yes, same one as before) I love recommend it. I ended up really enjoying it. I know it might not be everyone's cup of tea, but I think there's a deep meaning behind which makes this almost a must-read for everyone.
8. Most action-packed/thrilling/unputdownable book of the year?
That's a though question, because I can't choose among The Evolution of Mara Dyer, Ignite Me and one of the books from The Unearthly series.
Maybe I'll pick
The Damned
because there was so so much going on that you couldn't stop reading it and it fits perfectly with the question above.
9. Book You Read In 2015 That You Are Most Likely To Re-Read Next Year?
I don't usually re-read books, but if I were to choose I'll rather say
Let It Snow
or
My True Love Gave To Me
. They are the perfect Christmas reads and I would love to read them again next year. I will most likely read some stories of the latter and read
Let It Snow
entirely again.
10. Favorite cover of a book you read in 2015?
or
11. Most memorable character of 2015?
AARON WARNER ANDERSON. Enough said.
12. Most beautifully written book read in 2015?
I loved Tahereh Mafi's writing, but I loved
Margaret Atwood
's more. I didn't enjoy most of the book because I think it was a slow read, but it came together beautifully at the end and her writing style was phenomenal. I can't wait to read another Atwood's book.
13. Most Thought-Provoking/ Life-Changing Book of 2015?
It wasn't my best read of the year, but it is for sure among my favorites. I loved the characters and how actually deep the story was. It made me left needing to know more about suicide and euthanasia and I think this book deals with these themes quite beautifully. I highly recommend it.
14. Book you can't believe you waited UNTIL 2015 to finally read?
This book needs more people to read it. I am serious. It revolves around an important theme as abortion and I can't believe I waited so long to read it. I loved it. Everyone should read it. Period.
15. Favorite Passage/Quote From A Book You Read In 2015?
16. Shortest & Longest Book You Read In 2015?
36 pages
VS
578 pages
17. Book That Shocked You The Most
I guess I quite expected it, but I couldn't help but feeling shocked after reading this book. I was a sobbing mess.
18. OTP OF THE YEAR (you will go down with this ship!)
Kaz and Inej
need to end up together forever.
Pretty please??
Honorable mention: Juliette and Warner. *all the heart eyes*
19. Favorite Non-Romantic Relationship Of The Year
I actually have three. If that does mean I am cheating I don't care. How can you make me choose, are you heartless? just kidding, or not.
Alex and Mr. Peterson from

Juliette and Kenji from

Mara and Daniel from
20. Favorite Book You Read in 2015 From An Author You've Read Previously
I am proud to say the books I read were all from new-to-me authors.
21. Best Book You Read In 2015 That You Read Based SOLELY On A Recommendation From Somebody Else/Peer Pressure:
These two are books I would'n have read if someone didn't recommend them to me.
and
22. Newest fictional crush from a book you read in 2015?
Ahem... HOW can I choose??? If I have to be picky I would choose Warner from Shatter Me and Kaz from Six Of Crows.
23. Best Worldbuilding/Most Vivid Setting You Read This Year?
the Grisha World of Siz Of Crows

the future persepective of The Book Of Strange New Things

the paranormal present day of The Unearthly series
24. Book That Put A Smile On Your Face/Was The Most FUN To Read?
It was a fun read and the sarcastic approach the author had towards the general "I am the hero in this story and I will save us all from the evil" is the best.
25. Book That Made You Cry Or Nearly Cry in 2015?
I cried my heart out, I was a sobbing mess, this book is the cause of ugly crying for sure. Get your Kleenex ready when you read this.
26. Hidden Gem Of The Year?
This book is a dictionary of untranslatable words from different languages around the world. The concept behind it is the coolest and the illustrations are beautiful. I loved it.
27. Book That Crushed Your Soul?
Most books crush my soul if I think about it. But I would choose either Random or I'll Meet You There.
and
28. Most Unique Book You Read In 2015?
It was amazing and the most unique book I've read in my entire life. Yes,
that good
.
39. Book That Made You The Most Mad (doesn't necessarily mean you didn't like it)?
-
because I didn't like it: The God of Small Things. It was painful to read. Maybe it wasn't the right time too.
-

because I liked it: Shatter Me. I read all the books in the series one after the other. I couldn't stop reading. I was madly in love with it.
1. One Book You Didn't Get To In 2015 But Will Be Your Number 1 Priority in 2016?
This. This. This. I didn't manage to read it when it came out but I so want to read this one.
(and I have probably already read it ahem)
2. Book You Are Most Anticipating For 2016 (non-debut)?
I loved her other book
Between Shades Of Gray
and I hope to love this one just as much.
3. 2016 Debut You Are Most Anticipating?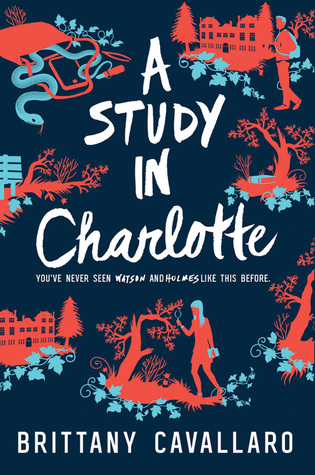 I have very intrigued by this. Also, it revolves around / it inspired by Sherlock Holmes, so totally sign me in.
4. Series Ending/A Sequel You Are Most Anticipating in 2016?
The sequel and ending of the
Six Of Crows
duology. I WANT TO READ IT ALREADY.
5. One Thing You Hope To Accomplish Or Do In Your Reading/Blogging Life In 2016?
I want to read at least 100 books and I want to keep reading just as much as I am doing now.
Also, I should stop checking ratings before I read a book.
6. A 2016 Release You've Already Read & Recommend To Everyone: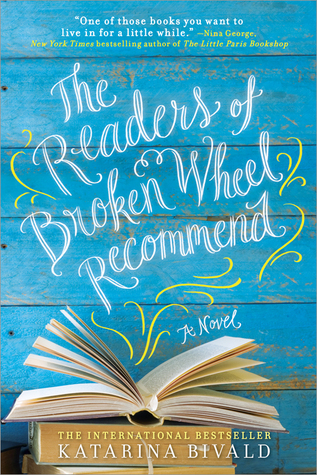 This one comes out on January 19th and it is a very enjoyable read. If you love books, are looking for something light and sweet, read this one.
So here is my 2015 in review. I hope you read so many good books last year and I wish you the same for 2016.
Cheers to a new year, a new start and many wonderful books to come!